OUR INTENTION
KEEP IMAGINATION
AND CURIOSITY​
Firmly believing that design is of great value, Z' scape is committed to the research and practice in the fields of landscape, art and design. We constantly pursue the modern naturalism and the aesthetics of landscape, explore local characteristics and design elements in every project, and emphasize the relationship between human beings, culture and nature. We are dedicated to creating artistic, cultural and sustainable landscape space which will allow people to experience the vitality of the landscape and immerse themselves in it.
Exploring the Correlation of Modernism in Regional and Cultural Context.

Discover the unique spirit of the place in different project environments. Refining the unique design vocabulary
Integrate landscape, architecture, art and interior and other professions

Imagination and innovation, interactive and interesting sensory experience.

Application of new materials and process technologies
Z'scape is dedicated to the design of high-end tourism、renovation、boutique hotel、urban open space 、 mixed use and residential projects. It provides customers with innovative and dedicated high-quality design services and full design scopes from concept to construction stage.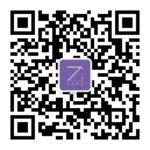 China Beijing Chaoyang District.
Wangjing Street No. 10.
Wangjing SOHO 902. Unit A. Tower 3
Tel: + 010 5339 7868
Email: marketing@la-zscape.com